<<LATEST UPDATE >>
MOST URGENT
18th September 2007
Jannatul Chowdhury, Ishtiaque and Nazifa were picked up from their home again this morning. Despite ongoing medical treatment for all the family, the continuing negligence case, and Jannatul's scheduled operation the Home Office has once trying to send them to Yarl's Wood for later deportation.

Jannatul has been seen by the Mental Health Crisis team over the last months and has ongoing treatment for her mental health as well as waiting for an urgent operation. She has already tried to harm herself this morning.

With what the family has already gone through, this is putting them through the mill again. They tried to phone friends and supporters this morning but were pervented from doing so by the snatch squad.

---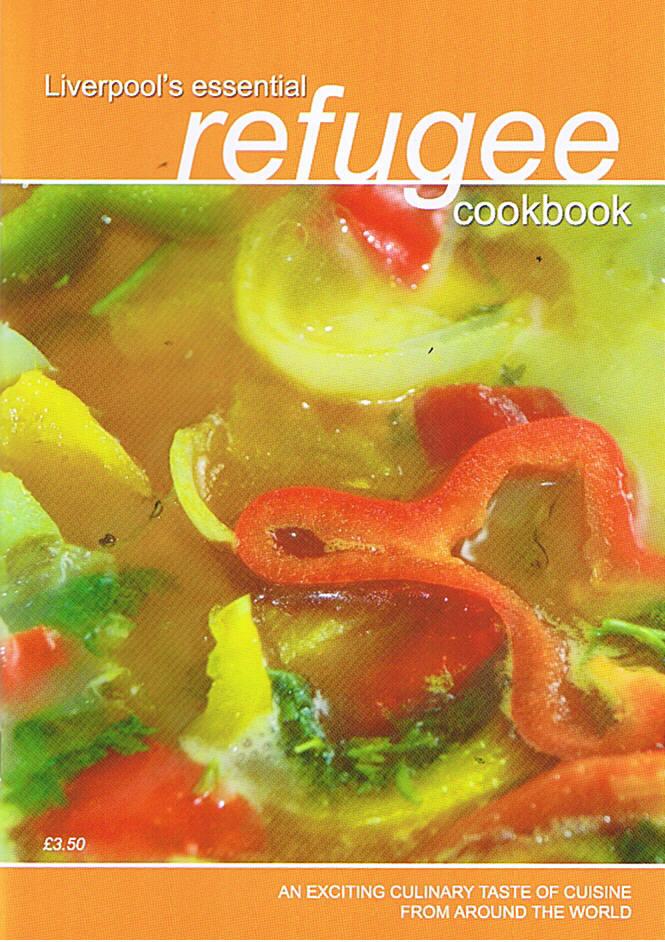 Buy the Refugee Cookbook and
Raise Money to help the Chowdhurys
and Asylum Link, Liverpool
---
10-30hrs 4-4-07
NEWS FROM ASYLUM LINK
Jannatul (Mrs Chowdhury) arrived back in Liverpool last night. It is hoped that Jannatul, Ishtiaque and Nazifa will have a bit of time to gather themselves before getting stuck into more campaigning and building the legal side of their case.
I think the family are probably ready for visits from friends and supporters but I would phone ahead and check first. The Children have coped remarkably under the circumstances and although Jannatul was overjoyed to be back last night, she ia absolutely shattered and the walk from train to car was a slow one.
It's important to bear in mind that all the torment and expense of the last week (has it only been 7 days?) could have been avoided if the Home Office had acted with the minimum of compassion and practicality. This type of thing is replicated up and down the country every day and unless we are here to make a fuss about it, it'll be tucked away under the carpet and the public will go about their daily lives none the wiser. All I want is for people to begin to question the actions of the Government, who are after all, acting on their behalf. We live in a democracy and if people are happy with this sort of thing then it's time I packed up and moved away. However I think that the vast majority of people are completely unaware of the true nature of the Asylum System and are shocked when they see the effect it has on people like the Chowdhurys.

So.....................thank you all very much for the time, effort and support everyone has given to making this happen. There's a lot of hard work still to go but we wouldn't have got to this stage without everyone pulling together and standing up for what they believe in. All the best, Ewan.
+ + +
I've added some links under Further Reading below that highlight the abuse and brutal treatment that goes on in these detention centres, including Yarls Wood where the Chowdhurys have just been held. - Edward
---
15-30hrs 3-4-07
NEWS FROM ASYLUM LINK
Jannatul (Mrs Chowdhury) has been allowed to leave hospital and is on her way back to Liverpool. The pain has lessened a lot and although she has been given a lot of pain killers, she thinks she'll be able to get back to Liverpool under her own steam. Yarls Wood refused to help. The Home Office didn't really know what to do as this sort of thing hasn't happened to them before!! - The best they could offer was a lift back in one of the vans which was taking someone to detention this afternoon. So Jannatul could have ended up in the snatch van that took her down in the first place.
I'm not sure what plans are made for Jannatul's ongoing health treatment but her papers say she has to report to Reliance House on the 20th April.
---
21-30hrs 2-4-07
Ishtiak and Nazifa arrived back in Liverpool this evening after being released from the detention centre. Mrs Chowdhury has also been released from custody but is still in hospital in Bedford. It is now hoped that Mrs Chowdhury will be transferred to Liverpool in order to have her operation as planned.
This is by no means the end, however. The family can be seized again at any time and now we must fight for this family to be granted asylum and to be allowed to stay in this country without the fear of being taken away at any time hanging over them.
---
21-00hrs 1-4-07
NEWS FROM ASYLUM LINK
Jannatul (Mrs Chowdhury) is still in Bedford hospital, Shuttleworth ward, and is being observed. She is still in a lot of pain but is stable. The kids got to see her this evening. Louise Ellman has been at the immigration authorities and the Yarls Wood overseers all day.

If Jannatul stays in tomorrow as seems likely, the kids will have to leave Yarls Wood and either go into social services care or stay with family and friends – I don't have to tell you which of those options is preferable. A family who helped look after them when Nauchad (Mr Chowdhury) died have agreed to take the kids in although there were no shortage of offers.

At some point tomorrow if they are released into the care of the family someone from Asylum Link will go down and pick them up. There's a vague possibility that Jannatul will also come back to Liverpool depending on what the doctors say.
On Monday it is all hands to the pump to renew the fight to keep this family in Liverpool
---
13-00hrs 1-4-07
It was announced on BBC Radio Merseyside News that Louise Ellman MP confirmed that Mrs Chowdhury would not now fly today due to her condition. We must now gather our resources, regroup and be prepared to fight for the Chowdhury family to be granted asylum and stay in Liverpool.
THE NEXT 3 or 4 DAYS ARE CRUCIAL
---
Mrs Chowdhury remains chronically ill in Bedford Hospital Surgical Ward.
We now have to do all we can to make British Airways aware that this family will be flown against their will and possibly even drugged to disguise the seriousness of Mrs Chowdhury's condition in order that she will be able to walk onto the flight.
Contact British Airways on the numbers shown at the bottom of this page or contact the BA Medical Authorities -
Tel: 020 8738 5444
Fax: 020 8738 9644
---
Today (31st March) we took about 100 people from local schools and community groups and marched to the TUC anti-racism conference in Liverpool. We were met with open arms by the delegates who invited 20 of Ishtiaque's Classmates and teachers to take the stage chanting "Chowdhury family - here to stay, deportation - no way "
The students addressed the audience about their concerns then handed out flyers and left to a standing ovation.
---
At this time a family is being restrained and caged in Yarls Wood Detention Centre. The Chowdhury family, from Liverpool, were taken against their will in a surprise move by the Immigration Authorities on Tuesday morning (27th March 2007) and briefly held at Reliance House in Liverpool before being quickly moved to Yarls Wood Detention Centre.

Mrs Chowdhury managed to make a brief telephone call today (28th March 2007) to Ms Pat Towey, Deputy Head of Childwall school, Liverpool, where the two children – Ishtiak and Nazifa aged 13 have been attending. Before the telephone call was cut off Ishtiak was heard screaming frantically for help and shouting that he was being held in a cage – he shouted that he was going to kill himself.

The Chowdhury family fled Bangladesh due to political persecution and the kidnapping and threat to the lives of the two children, Ishtiak and Nazifa. Mr Chowdhury died while in Liverpool and was interred in Allerton Cemetery. Due to the breakdown in the process of the application for asylum following Mr Chowdhury's death, the authorities used this hiatus to action the deportation of the remainder his family. The brutal and unexpected seizure of this family happened quickly and without warning.

While in Liverpool Mrs Chowdhury became involved in a great deal of voluntary work with charities and local schools. Ishtiak was studying for A levels at Childwall School, Liverpool, where his sister Nazifa also attended in year 8. Ishtiak visited his father's grave every weekend.

Mrs Chowdhury suffers with a severe abdominal condition and Nazifa was due to attend Liverpool's Alder Hey Hospital next week for important medical treatment. All medical treatment and medication have been removed from this family.

Neighbours, friends and fellow pupils of the children are shocked and distressed by the brutal way in which this quiet, almost timid and law abiding family have been treated.
It is believed that the family will be deported on the British Airways flight from Heathrow to Bangladesh on Sunday afternoon (1st April 2007).